BULK SOYBEAN
Proimex is the dependable Exporter and Supplier of SOYBEAN for both Human and Animal Consumption procured from our network of reliable worldwide vendors.
We are backed by a strong & vast distribution network which facilitates timely delivery of all orders across the globe.
To customise your order contact our trade desk to get the latest prices and delivery schedules.
Type | Human and Animal Consumption
MOQ | 25,000 MT per month x 12 months / Contract
Packing | 50 Kg. PP Bag/ Bulk in Containers/as per customers' requirements 
Inspection | SGS or equivilent
Shipment | Within 10-14 days after receipt and acceptance of Buyer's payment instrument
CLASSIFICATION:
Yellow soybeans are soybeans that have yellow or green seed coats and which in cross section, are yellow or have a yellow tinge, and may include not more than 10.0 percent of soybeans of others colours.
Mixed soybeans are soybeans that do not meet the requirements of the class Yellow Soybeans.
Heat-damaged kernels are soybeans and pieces of soybeans that are materially discoloured and damaged by heat. Soybeans with a light to dark brown cotyledon when cut in cross section are considered heated.
Damaged kernels are soybeans and pieces of soybeans that are badly ground-damaged, badly weather-damaged, diseased, frost-damaged, heat-damaged, insect-bored, mould-damaged, sprout-damaged, purple mottled or stained, immature, shrivelled, stinkbug-stung or otherwise materially damaged. Stinkbug-stung kernels are considered damaged kernels at the rate of one-fourth of the actual percentage of the stung kernels.
Frost-damaged soybeans, when cut in cross-section, are soybeans whose cotyledons are green or greenish-brown with a glassy wax-like appearance are considered frost-damaged. Seeds that are yellow or very pale green are considered sound, even if they are superficially affected by weathering.
Insect damaged kernels are characterized by a perforation of the seed coat in conjunction with a discoloration penetrating into the cotyledon.
Mouldy soybeans are wrinkled and misshapen, and range in colour from medium to dark brown. Large areas of the affected bean are superficially covered with a grey mould. Mouldy beans often have a spongy texture and usually give off an unpleasant odour.
Sprouted are soybeans that whose seed coat splits and the primary root emerges from between the cotyledons.
Purple mottled or stained are soybeans that are discoloured by the growth of a fungus; or by dirt; or by a dirt-like substance(s) including nontoxic inoculants; or by other nontoxic substances. If the soybeans are not damaged or discoloured internally, they are considered sound.
Immature damaged soybeans are characterized by a green exterior appearance in conjunction with green discolouration penetrating the cotyledon. Examination of the cotyledons is determined by cutting the soybeans in cross section. For grading purposes, immature damaged soybeans are considered as part of the "Total Damage" grade specification.
Shrivelled are soybeans which are underdeveloped, thin and wrinkled over its entire surface. If the soybean is shrivelled, small and flat, it has no oil value and is considered Damaged.
Foreign material is any material that is not soybean grains or fragments of soybean grains.
Splits include split soybeans, broken seeds that are less than three-quarters of the whole seed, and cotyledons that are loosely held together by the seed coat.
Soybeans of others colours are soybeans that have green, black, brown, or bicolored seed coats. Soybeans that have green seed coats will also be green in cross section. Bicolored soybeans will have seed coats of two colours, one of which is brown or black, and the brown or black colour covers 50 percent of the seed coats. The hilum of a soybean is not considered a part of the seed coat for this determination.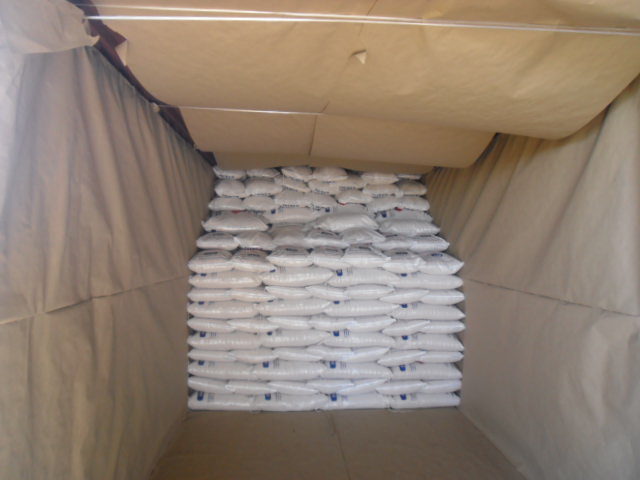 GENERAL REQUIREMENTS:
• Moisture content: 14.0% max
• Organoleptic: Clean and bright appearance, Natural odour
• Heat-damaged kernels: 0.5% max
• Damaged kernels (total): 3.0% max
• Foreign material: 2.0% max
• Splits: 20.0% max
• Soybeans of other colours: 2.0% max
• Live insects: Nil
• Production year: As per contractual agreement
Contaminants and Toxins
Soybeans shall not contain contaminants and toxins in amounts which may represent a hazard to human health.
Contact our trade desk for a specification sheet